"Uzbekistan Airways" presents its services at EMITT Istanbul 2020
2020 4 February
"Uzbekistan Airways" took part in the 24th International East Mediterranean Tourism and Travel Exhibition EMITT Istanbul 2020, which was held from January 30 to February 2 in the capital of the Republic of Turkey.
EMITT Istanbul is one of the five leading tourism exhibitions in the world. This year, more than a thousand organizations and institutions from 94 countries gathered at Tuyap Fair to present innovations and services in the field of tourism and travel. The number of its visitors exceeded 60 thousand people.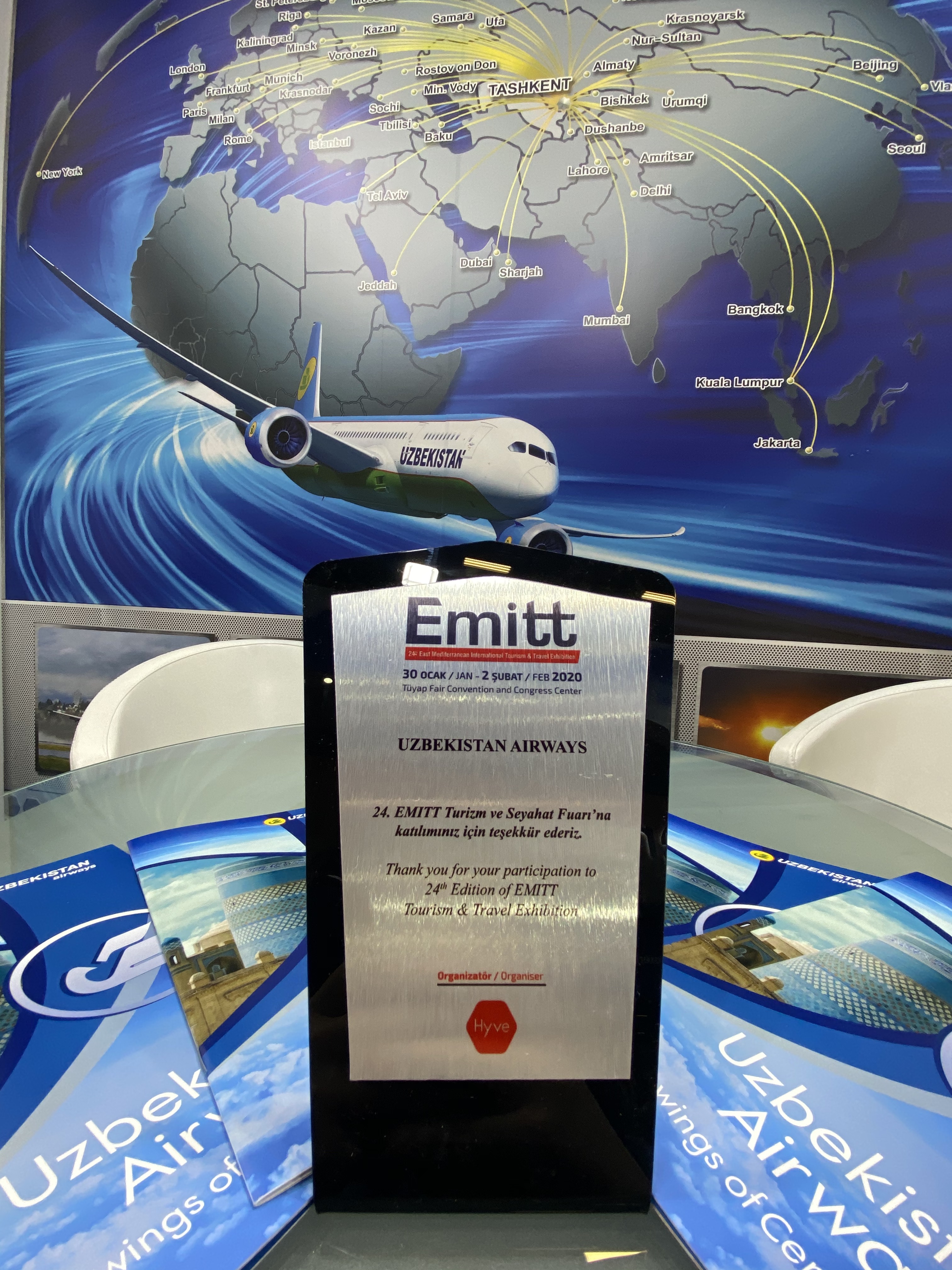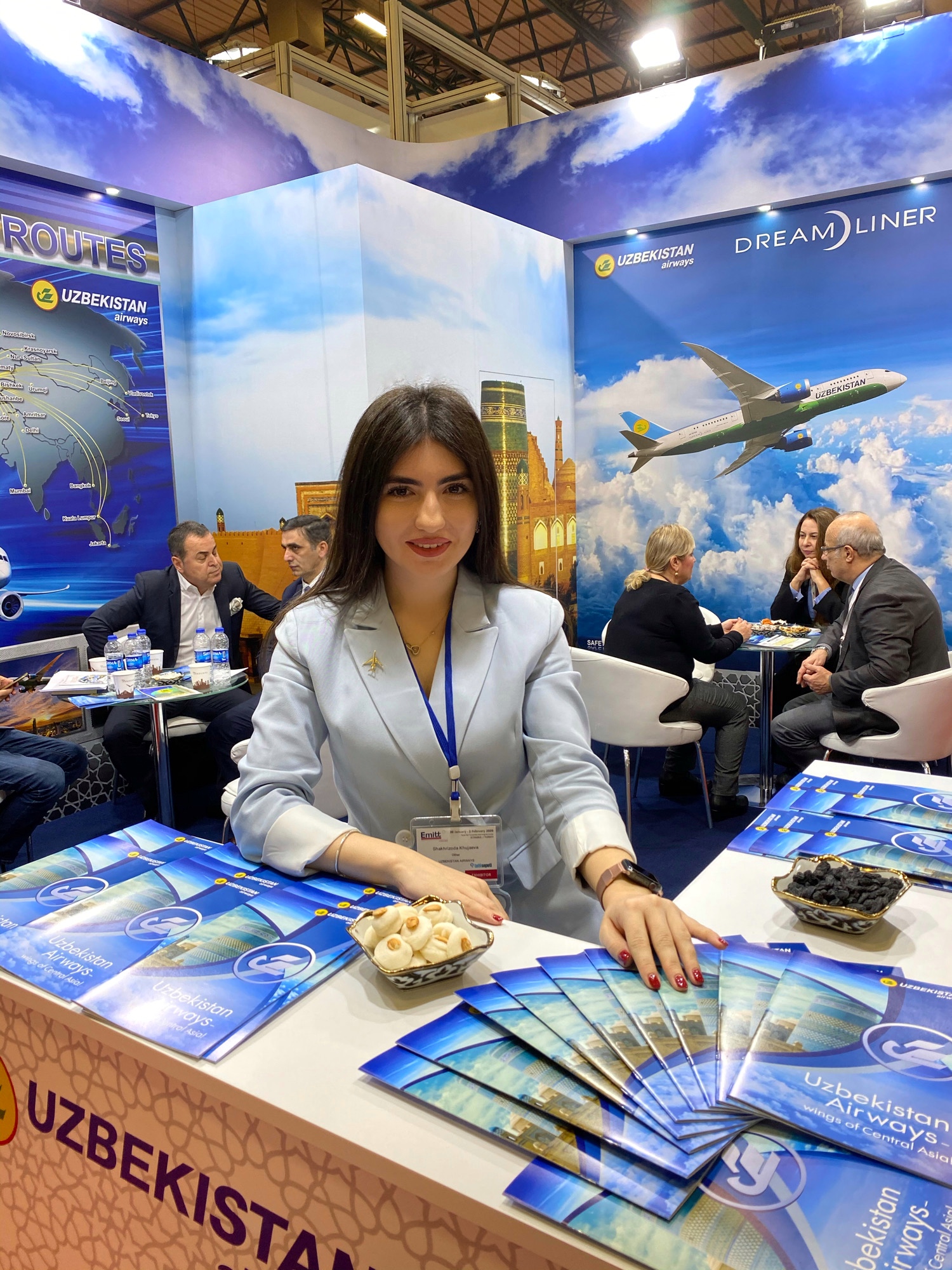 "Uzbekistan Airways" participation in EMITT Istanbul 2020 has undoubtedly become an excellent opportunity to promote the airline's services and tourism potential of Uzbekistan in this region and the international tourism market in general.
Advertising materials and videos, information booklets about the opportunities of "Uzbekistan Airways" and the sights of Uzbekistan, national sweets exhibited at the airline's stand, aroused great interest among visitors to the exhibition.
Information about the services provided by "Uzbekistan Airways", its fleet and new routes, regularity and schedule of flights, as well as the tourist potential of the Republic of Uzbekistan, was available to exhibitors and guests during all four days of the exhibition.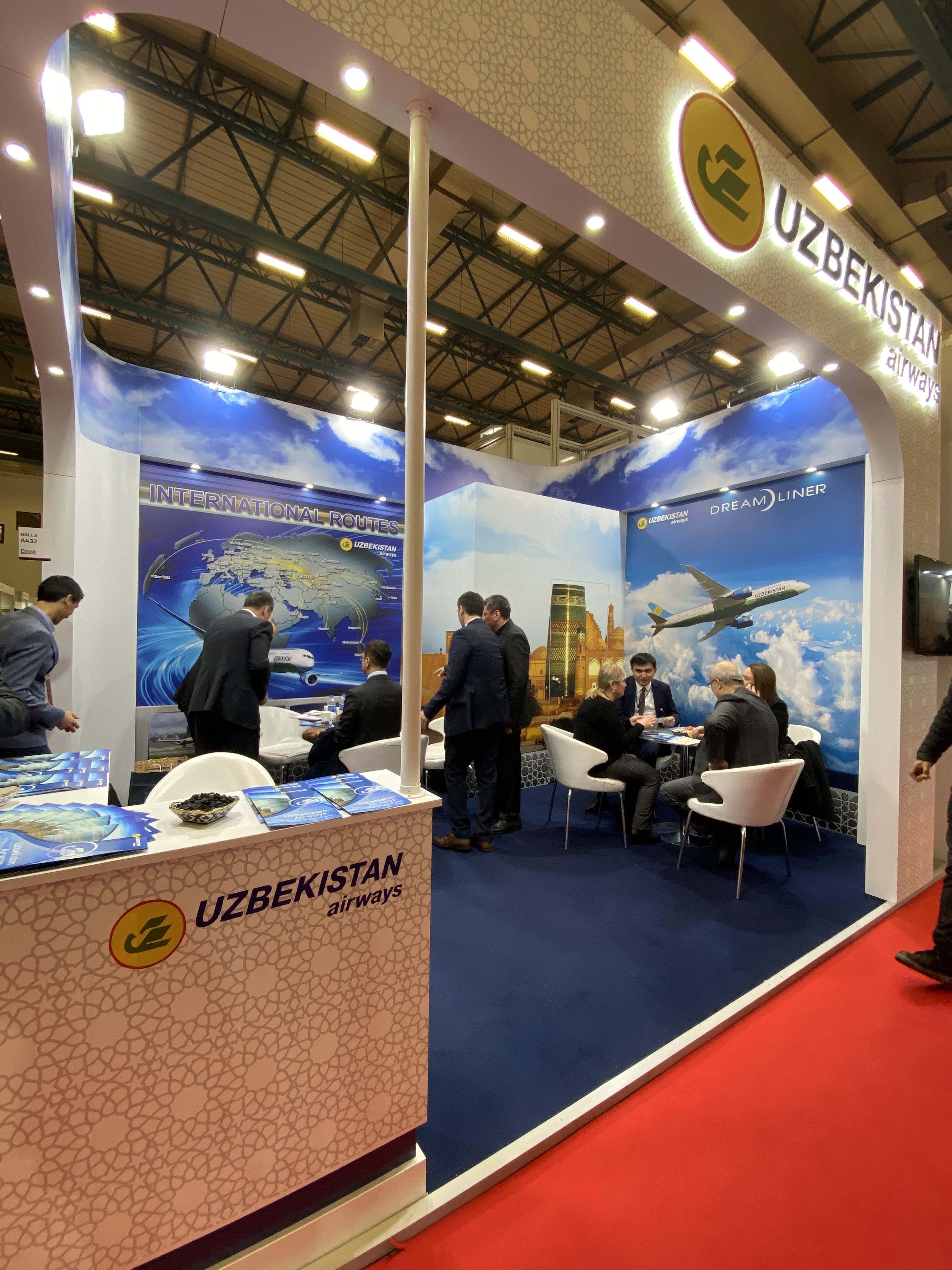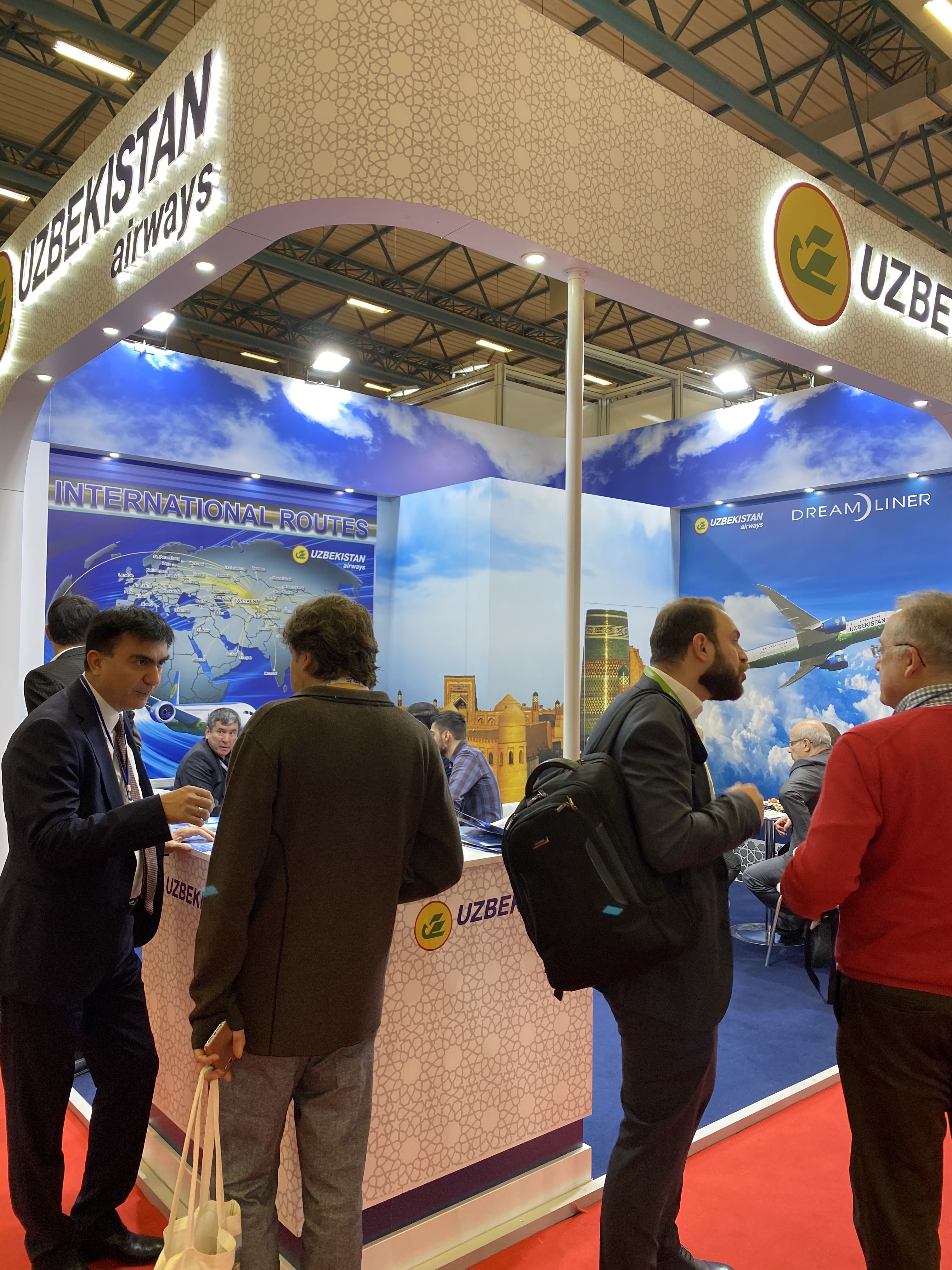 During EMITT Istanbul, representatives of Uzbekistan Airways held a number of meetings with travel agencies interested in organizing tours to our country, as well as individual tourists wishing to use the airline's services for direct and transfer flights.
The organizers of EMITT Istanbul 2020 noted the colorful stand of "Uzbekistan Airways" and expressed gratitude to the airline for its active participation in this major international tourism forum.