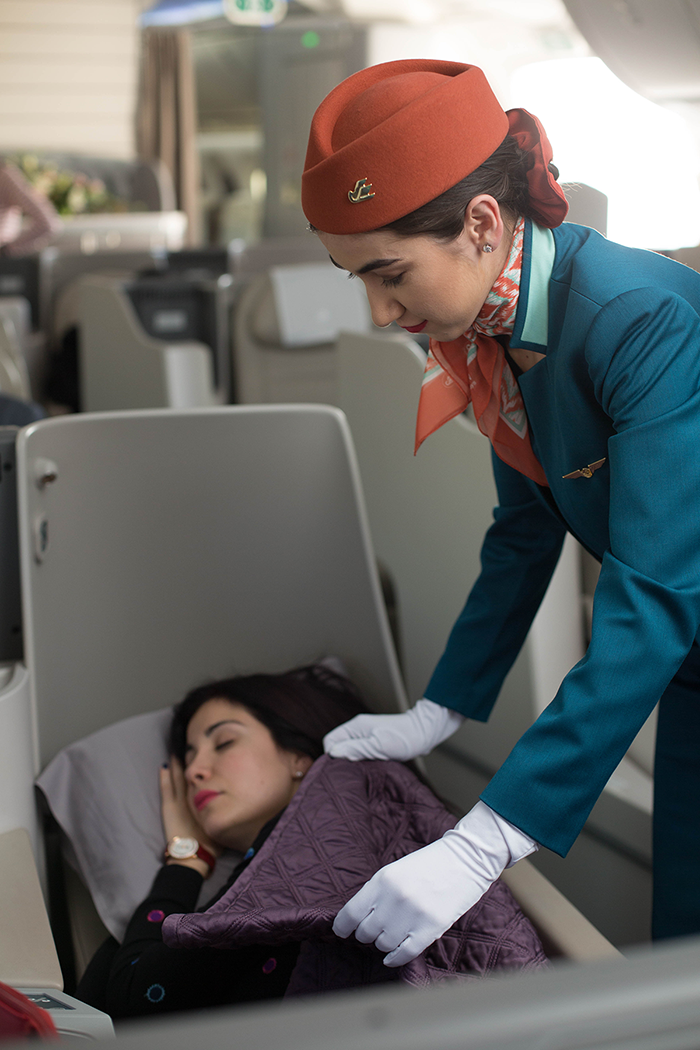 Comfortable folding seats
Uzbekistan airways Business Class will make you feel well rested. Relax before flying in the Uzbekistan airways business lounges and then get first-class service on board. Entrust your rest to us during a long flight.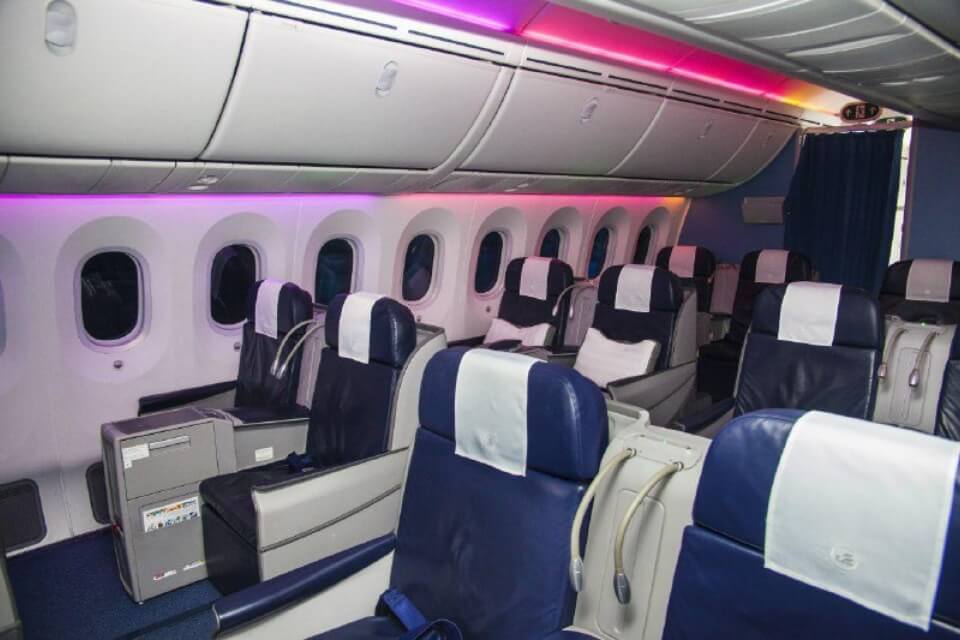 Separate cabin and special flight service
Whether you are at your next business meeting or on vacation, you will travel in an ideal atmosphere aboard the Uzbekistan airways business class. Uzbekistan airways offers you privacy and plenty of space for work or leisure.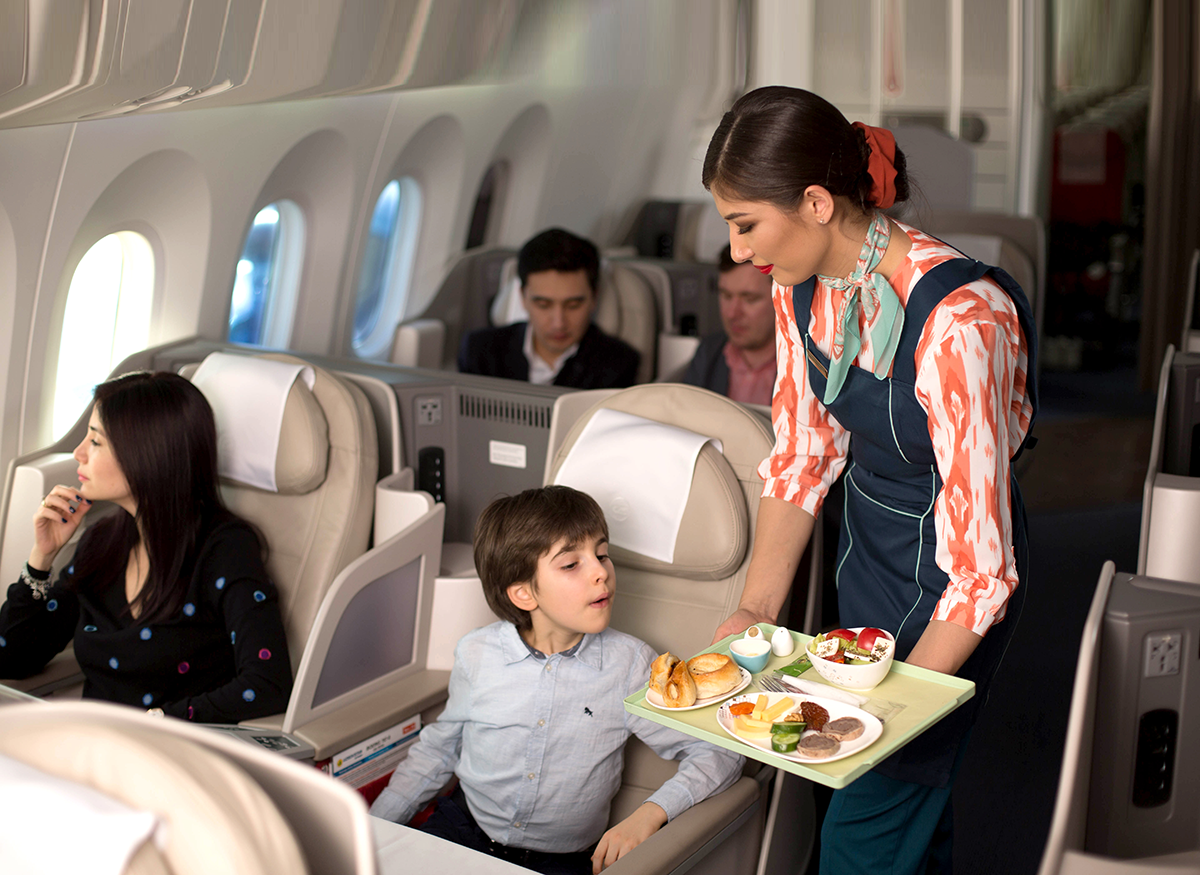 Comfortable rest after an aperitif
Enjoy a delicious hot dinner and then sleep longer - for many passengers this is just perfect. Therefore, after an aperitif service, we serve the necessary bedding along with the main course.
Drinks, snacks and a large selection of hot dishes
Uzbekistan airways meals are included in the ticket price for flights operated by Uzbekistan airways. The airline regularly changes the menu for economy and business class passengers and collaborates with various brands to offer all kinds of snacks and food options. On European flights, economy-class catering options will vary depending on the flight time, while all business-class customers will receive meals on all flights.