CIP hall of the International Airport "Navoi"
At "Navoi" international airport in the terminal building the following are at your service:
buffet
CIP-hall
medical center
childcare room
ticket office
Electronic system for informing passengers about flights
CIP-hall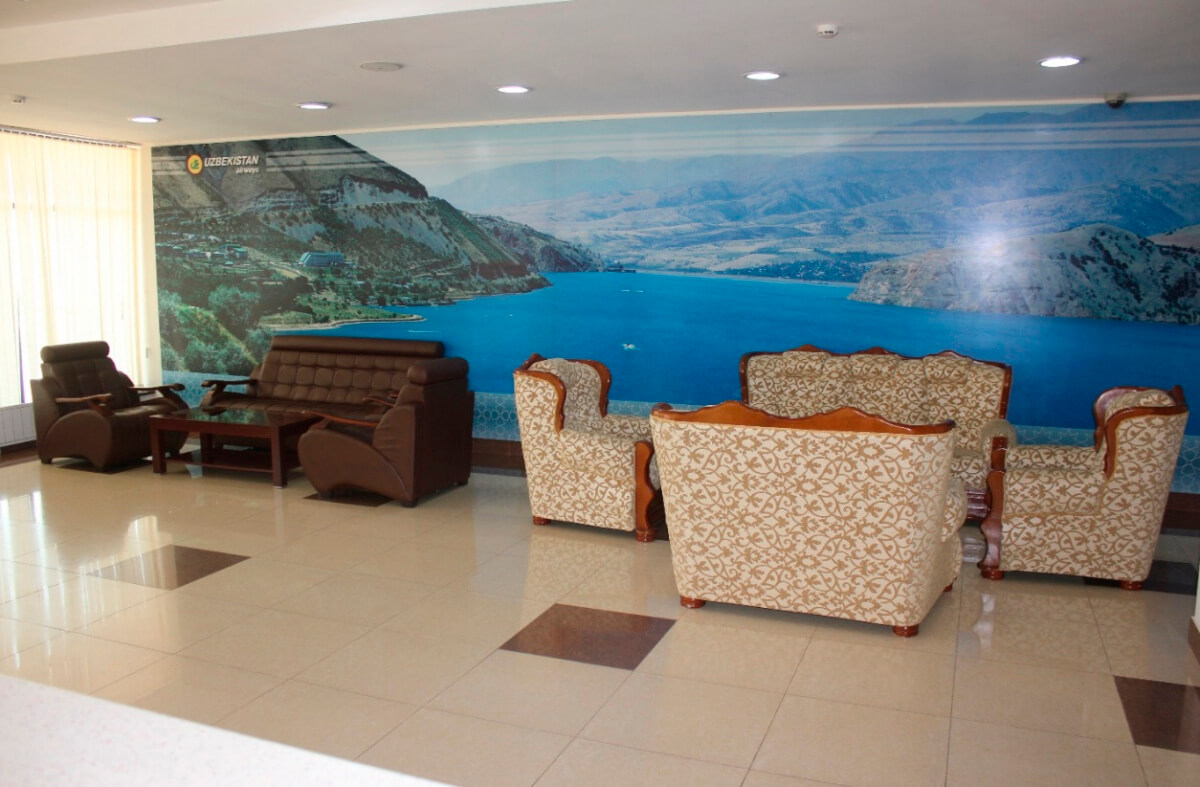 Parliament deputes and business class passengers are served free of charge in the CIP hall.
Due to the installed modern equipment, the processes of customs and border control are speeded up. The double corridor system has been operating since January 1, 2018.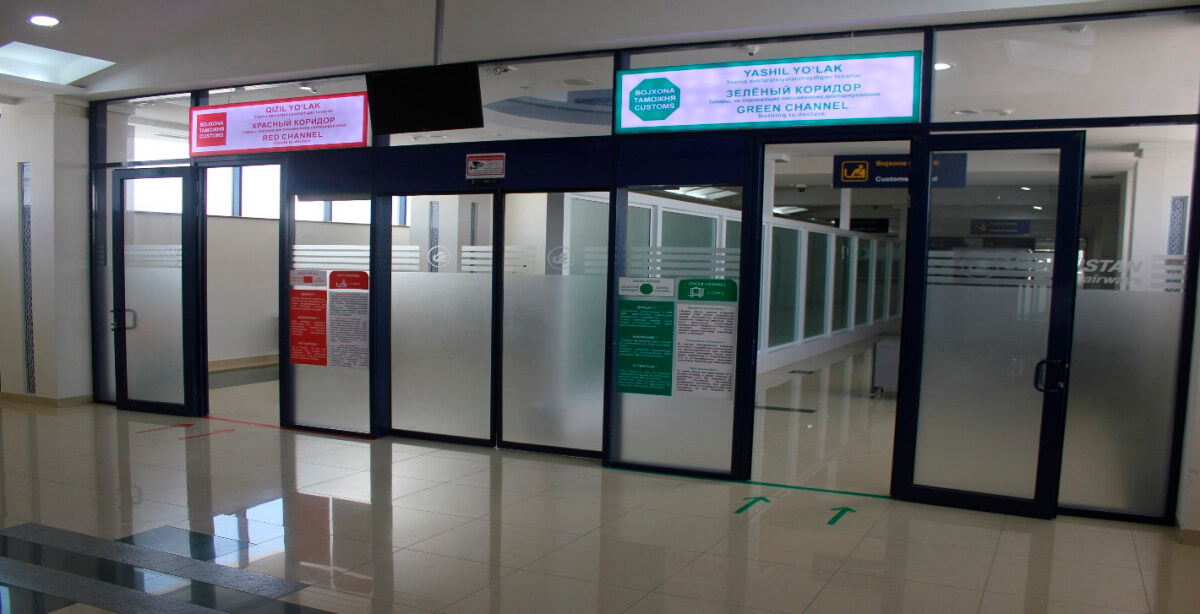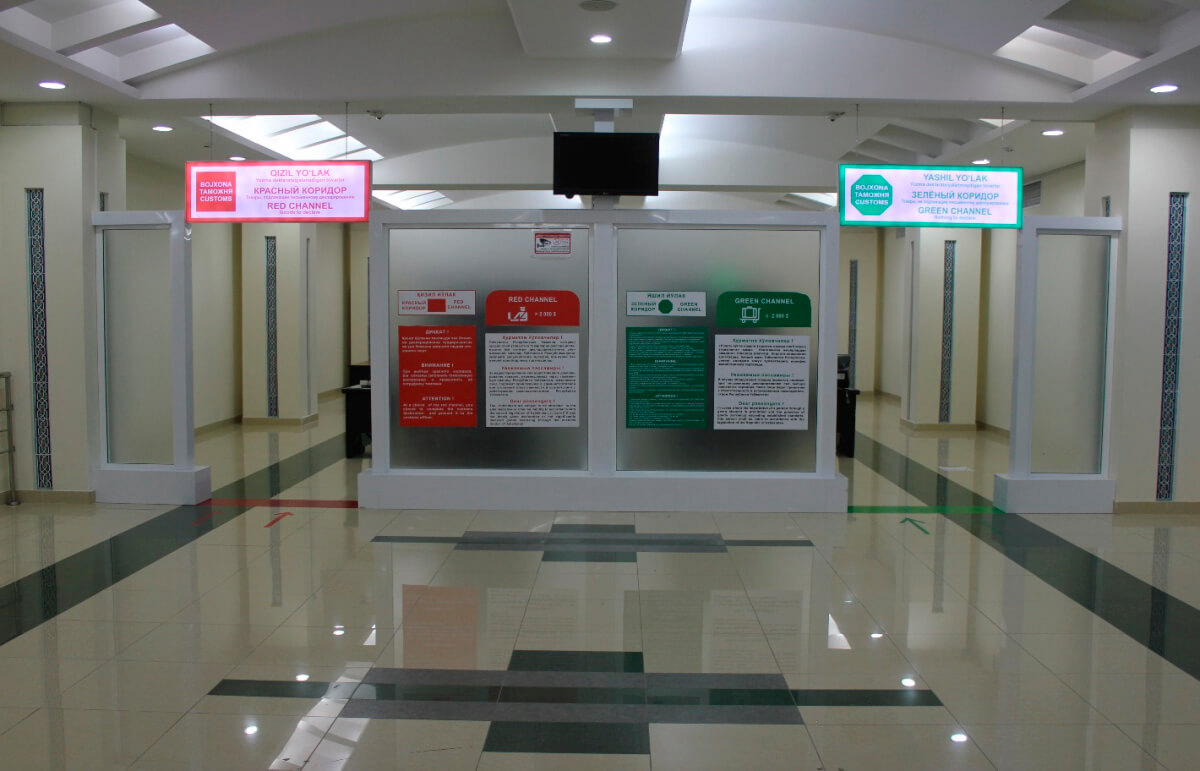 For foreign tourists arriving there is a separate cabin of passport control, there is also a tourist information center.