CIP hall of the International Airport "Tashkent"
For departing and arriving passengers, there is a CIP hall service, in which passengers are cheked-in for the flight, pass through customs and passport control separately from the economy class passengers.
Passengers with tickets for first and business class travel, the CIP service is free.
Economy class passengers can pre-order service at Tashkent airport and airline offices abroad. The service costs $ 200.
CIP halls are equipped with comfortable furniture, bars, and showers.
Passengers are offered a wide range of light snacks (sandwiches, canapés), fruits, juices, soft drinks, coffee, and tea.
While waiting for departure, passengers can take advantage of free internet access via WI-FI connection. In addition, visitors can enjoy wide selection of newspapers and magazines from the world's leading publishers and from the Republic of Uzbekistan.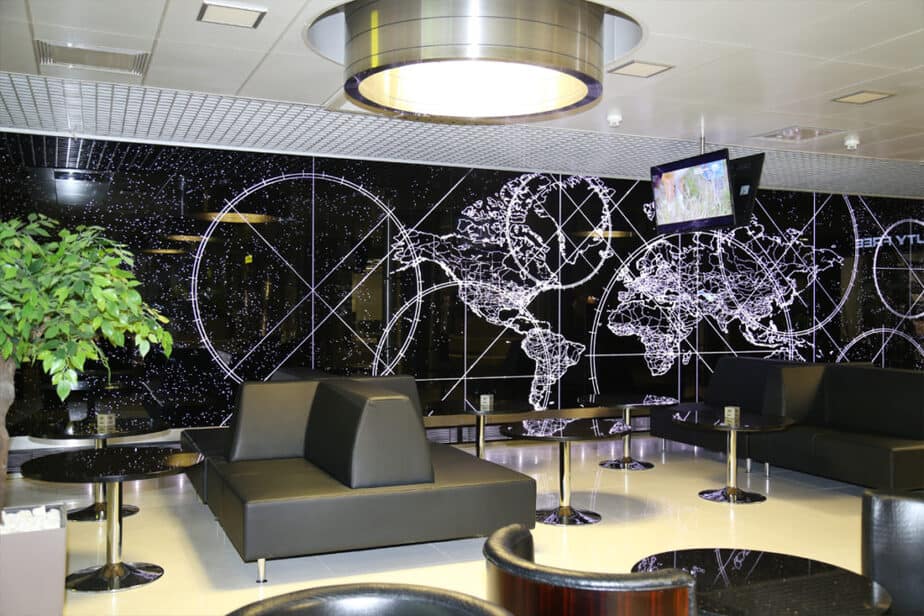 There are located duty free shops in CIP halls, in which passengers can purchase the necessary items.